Dr. Rodrigo Fuentealba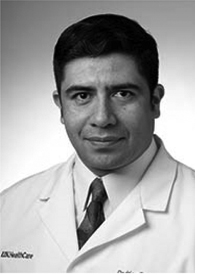 Dr. Rodrigo Fuentealba received his dental degree (DDS) from the University of Concepcion, Chile, in 1996. He completed a fellowship in Fixed Prosthodontics in 2002 and a part-time residency in Occlusion and TMD in 2004, at the University of Concepcion, Chile. He then completed a fellowship in the surgical and prosthetic aspects of Oral Implants in 2005 and received his specialty training in Advanced Prosthodontics and Implantology in 2007, both from the Center for Advanced Prosthodontics and Implant Dentistry (CRAI), Chile. Dr. Fuentealba maintained a private practice in Chile from 1996-2008 and concurrently served in the Chilean Navy.

In 2009, Dr. Fuentealba joined the University of Kentucky, College of Dentistry as a Visiting Professor and in 2011 he accepted a position as a full-time faculty member. As an Assistant Professor in the Division of Prosthodontics, his responsibilities include pre-clinical and clinical instruction of dental students in the third and fourth year of dental school. He is the course director for third-year courses in Crown and bridge, Advanced Fixed Prosthodontics and treatment planning and in Advanced Esthetics. He is the Clinical Director of Digital Dentistry and the Director of UK Faculty Practice.

Dr. Fuentealba maintains active membership in the International Team for Implantology (ITI), the American Dental Education Association (ADEA), Hispanic Dental Association (HDA), and the American College of Prosthodontics (ACP).
top